When sharpening a knife, it is said good to keeping on the angle of 15 degreesagainst the whetstone.
However, it is difficult for beginners to sharpen while maintaining a certainangle like a professional sharpener.
So, what I would like to introduce is a strong supporter of knife sharpening,SUPER TOGERU.



Set SUPER TOGERU on the back of a knife, you can sharpen a certain angleeasily.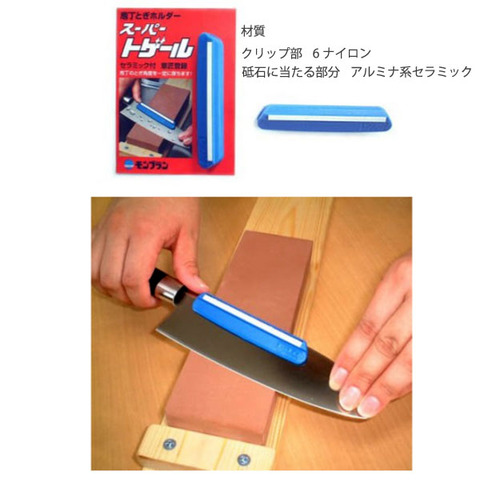 The clip part is made of resin hard to scratch the knife, and the part hittingthe whetstone uses alumina ceramics.
By lengthening the total length of SUPER TOGERU, it is possible to sharpenstable without moving many times.
https://www.wbuybuy.com/user/ikkyu