Another Strong supporter for Japanese Kitchen knives
-Carbon Steel Kitchen Knives can not avoid ''RUST''-

I would like to introduce another strong supporter for Japanese kitchen knives, as well as whetstone.
So called [ Sabitoru ]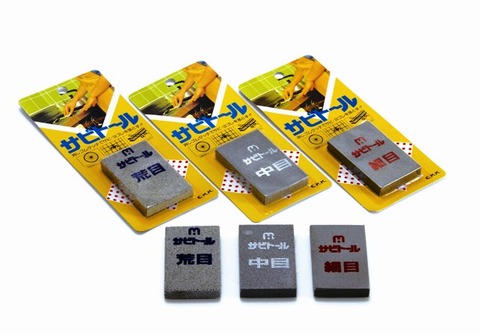 There is 3 x type of Sabitoru , Rough - Medium - Fine, should be used depending on Rust Level.

Features: This item is used for rust removal and polishing of metalproducts. With the feeling of eraser, you can easily drop rust. It can befreely cut to your favorite size so you can use it in a wide range ofapplications. Try !!



https://www.wbuybuy.com/user/ikyu_japan




逸久-Ikyu Jpan Avenue
Address : 3-3-3 luogo333 5f Minami-Senba, Chuo-ku, Osaka-shi, 542-0081-501
Phone Number : +81 6-4963-3322
Opening hours : 10:00-17:00
Closed : Saturdays, Sundays and holidays

URL : http://ikkyu-japanavenue.com/
blog : http://ikyu-japan.blog.jp/
Facebook : https://www.facebook.com/Ikyu.JapanAvenue/
Twitter : https://twitter.com/Ikyu_Japan